Get a Mobile Pet Vet Visit for Your Convenience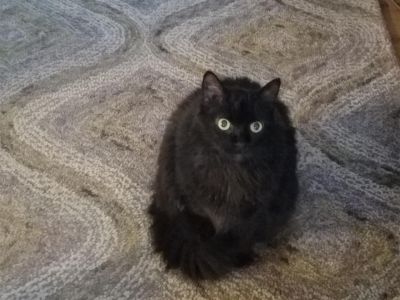 Creature Comfort offers clients throughout Kalamazoo County with dependable mobile pet veterinarian services with a personal touch. We know that finding the right vet can be difficult, especially during the winter months when it can be difficult to get out to the vet's office, or if you have a pet who gets extreme anxiety while riding in cars. For these reasons and others, a mobile pet vet could be the answer, as Creature Comfort will provide your furry little friends with the care they need in a familiar setting where they will feel less anxious. In today's post, we will discuss the veterinary services we can provide right in the comfort of your own home.
Our Mobile Pet Vet Service Comes to You
Creature Comfort offers a wide range of mobile veterinary services for your pets. From annual physical exams and sick pet exams to bloodwork, vaccines, fecal and urine exams, and rabies certificates. We can perform fine needle aspiration and cytology, and we can refer you to a clinical pathologist if required. We can also assist with end of life and in-home euthanasia, if appropriate. We do not offer pet cremation services, but we can refer you to the pet division at the Life Story Funeral Home if your furry friend has crossed the rainbow bridge.
Shop for Meds and Food from Our Online Store
When we come to your home, we do not have an inventory of flea, tick, or heartworm medications, but we can write prescriptions for local pharmacies. We also have a partnership with VetSource, an online store where you can purchase these medications or several brands of healthy foods for your dog or cat. This partnership allows our customers to get home delivery for the effective medications and food with the same warranties and guarantees that you would get if you had bought them directly from a veterinary hospital. This allows you to get everything you need to maintain your pet's health without having to venture outside of your home.
With your pet's comfort as our top priority, Creature Comfort Mobile Pet Vet is dedicated to providing the best possible care to your pets without you having to remove them from their comfortable surroundings. We will work with you to find a time for a mobile pet vet visit that will fit within your busy schedule. Contact our mobile vet service for more information. You can also request an appointment online.