Help Seasonal Pet Struggles with House Call Veterinarians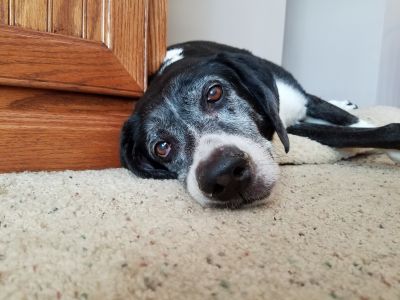 Like the song says, the weather outside has been frightful this holiday season, but a house call veterinarian is still your best choice for any seasonal pet struggles that your companion may face. Whether they struggle against colds this time of year, have vaccines that are due around this time of year, or have any other concern, a house call vet can help to take the stress away from you driving into a vet office while getting them the help them need.
Creature Comfort veterinary house call services provide homeowners with not only the convenience of homecare, but also the immediate care that their pet might need, especially during a busy holiday season. With so much going on this time of year, a house vet visit can make all the difference.
Regular exam scheduling
If it just so happens that your annual physical exams for your pets fall on a date during the holidays, that shouldn't be a reason for you to struggle to find a time to schedule an exam for your pet. Veterinary services should always be at the ready when your pet needs a checkup, and home visits from your local vet allow you to always schedule as needed.
With the house call veterinarians at Creature Comfort, any pet owner can keep their schedule in this way during the holidays. Regular exam scheduling is no problem for our team, even throughout the holiday season. We know that the health of your pet is a priority, and we do everything we can to ensure they stay healthy all winter long.
Personable care on call
When you choose a house call veterinarian as your regular source of vet care for your pet, you choose a service that provides personable, caring vet care where and when it's needed. The holidays can already bring with them a lot of stress with family or friends visiting, decorations being put up and more, so a caring home visit from a vet is the way to go.
We understand that some pets deal with too much stress when going into a vet office, so our staff brings care to the comfort of you and your pet's home. Our veterinarians develop a great relationship with every pet owner that we serve to make every visit a pleasant and easy experience for both the pet and pet owner.
With mobile vet services at the ready to help those in need this holiday season and beyond, Creature Comfort is the dependable and low-stress vet care you can count on. Contact us today to get scheduled!