How to Know if a House Call Vet is Right for Your Pet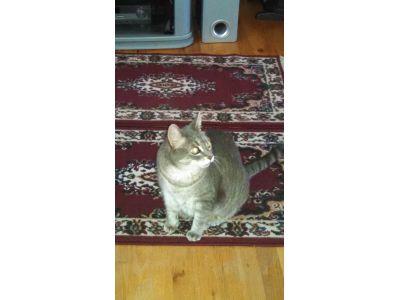 When it comes to your pet's health, it's critical that you choose a health provider that is suited to fit their needs. While the conventionally critical factors to consider for this type of decision are factors such as specialization, passion, and experience, there's one aspect that few consider when choosing a vet: access. That doesn't just mean the availability of appointments, however—it also means the ability of your pet to meet with the vet at a location that suits your pet's needs. With this in mind, today's blog post will tackle reasons why a mobile pet vet might be the right choice for your pet's healthcare.
Your Pet Suffers from Anxiety
While it's certainly better understood today, your average pet has likely always dealt with anxiety and anxious behavior. According to a recent Science.org article, over 70% of dogs demonstrate at minimum one anxious behavior in their everyday life, where over 30% of dogs suffer from anxiety caused by noise sensitivity. The trip to your nearest vet can cause great anxiety or stress to pets with anxious tendencies, which can also lead to symptoms such as shaking, destructive behavior, and compulsive urination. To prevent these symptoms in your pet and the emotional distress accompanying them, a mobile veterinarian could be the most humane option if you feel your pet suffers from anxiety.
Your Pet Suffer from Mobility Issues
If your pet suffers from mobility issues or is in a state of ailment that could be exaggerated by the difficulties of transportation, then a mobile vet could very realistically be your pet's best option for treatment. Additionally, it's important to keep in mind the effects that the weather might have on your pet. If your pet is particularly vulnerable to the heat or cold, then Michigan summers and winters could prove a dire barrier between your pet and their treatment at a local clinic. Something important to consider with any of these mobility- or weather-related issues is that, even if they aren't happening now, they could very realistically develop in the future. With this risk in mind, a mobile vet may be a strong choice for your pet even if they don't suffer from either risk at the present moment, since you'll want a veterinarian who already has a relationship with your pet and a shared medical history with your pet by the time an obstacle does arise. That way, when a mobile pet service becomes a necessity instead of an option, you don't have to transition your pet into working with a new care provider during an already-difficult time.
If you're interested in getting ahead of your pet's health issues and getting them the care the need when they need it, contact us at Creature Comforts today to schedule an appointment for your furry family member.