How Often Should My Pet Get a Checkup?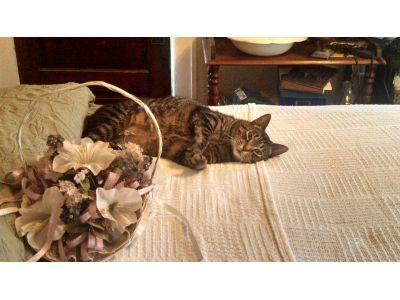 Just like us, pets have their own health issues that come with time. While Fido makes his wrinkles look more flattering than most of us do, however, his own health issues can be just as serious for him as ours are for us. Aside from the parasites that we all know dogs, cats, and other small mammals might endure, our pets can also suffer from conditions strikingly similar to ours. Cardiovascular disease, respirator issues, and even stomach aches can affect your pet much in the same way they affect us. Again like us, your pet might be experiencing any of these symptoms for a wide variety of reasons. The most effective way to prevent any symptoms from deteriorating into a potentially very harmful or even lethal diagnosis is to ensure your pet receives check-ins from veterinarians at least twice per year. Despite two check-ins a year not seeming like much, you will likely also encounter unforeseen illnesses in your pet on your own time. For that reason, scheduling or taking time to go into a veterinarian can sometimes be quite difficult.
The Importance of a Mobile Pet Vet
At Creature Comfort, we understand that taking the time necessary to bring your pet to the veterinarian can be difficult while balancing personal and professional responsibilities. Additionally, travel might prove greatly distressing or otherwise medically incapacitating for some pets. For that reason, Dr. Christine McCloskey ("Dr. Mac" as many know her) operates as a house call veterinarian, and will come to your house to treat your pet. Creature Comfort and Dr. Mac have a long shared history of treating small mammals, and can provide nearly any service offered by a traditional in-clinic veterinarian.
House Call Vet Services for Your Pet
Creature Comfort offers a wide variety of medical services for your pet. While we don't do at-home surgery for ethical and safety reasons, we do provide most other services a conventional clinic would offer. On top of physical exams, we provide services from vaccines to blood work to heartworm testing. Creature Comfort is available for at-home visits from 9 a.m. – 5:30 p.m. Monday, Tuesday, Wednesday, and Friday to address all of your pets' health needs.
Looking to get your pet the treatment they deserve today? Reach out to us here so Creature Comfort can give your pets the medical attention they need to live peacefully.