Pet Vaccination from Your Mobile Veterinarian in Kalamazoo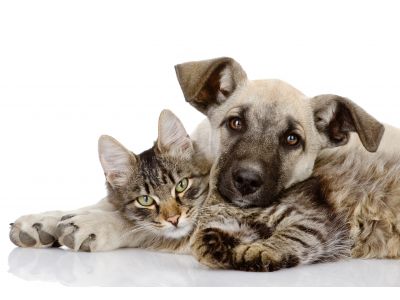 While vaccinations for people has been a hot topic in the news lately, we're going to talk about pet vaccinations and why they're important. Whether you have a cat or dog, it's absolutely critical you ensure they're properly vaccinated in order to maintain their good health. Choosing to forgo vaccination for your pet can have disastrous – and even deadly – consequences. Regardless if your pet is kept indoors, they can still contract a number of vaccine preventable diseases, including distemper, rabies, parvovirus, feline leukemia, and Lyme disease. In today's post, we will discuss two of the major reasons you should have your pet vaccinated by Creature Comfort, your mobile veterinarian in Kalamazoo.
Disease prevention. As mentioned above, pet vaccines prevent your pet from contraction dangerous or deadly diseases. You should make sure your pets are being vaccinated on the proper schedule and are given boosters as needed in order to boost their immunity to common pet diseases and illnesses.
Peace of mind. Most dog and cat owners regard their pet as part of the family. This means doing everything you can do ensure their health and quality of life. There is no doubt the guilt one would feel if their beloved pet become ill from a vaccine preventable disease. Beyond guilt, the financial burden that can come from treating preventable diseases can be insurmountable while vaccines are affordable and low risk.
At Creature Comfort, your mobile veterinarian in Kalamazoo, we provide a number of veterinary services, including pet vaccinations, right in the comfort of your own home. If you have any questions, or would like to request an appointment, do not hesitate to contact us today online or call us at (269) 569-5960! We look forward to hearing from you.