Schedule Mobile Pet Vet Visits in the Kalamazoo Area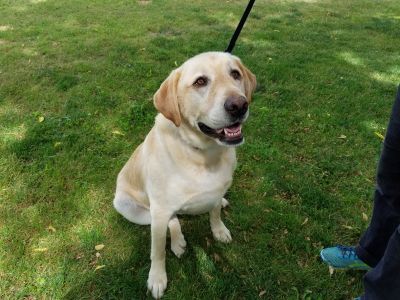 If you've ever brought a pet to the vet before, then there's a good chance you've witnessed the stress and anxiety that car rides and visits to the vet can bring. Moreover, if your pet has mobility difficulties or is already feeling sick, then transporting your pet to a veterinarian miles away poses the risk of exacerbating issues—particularly if you don't already know what sickness is. At Creature Comfort, we understand the difficulties and risks that these complications can pose, which is why we operate as a mobile veterinarian service, coming straight to your door to help make your furry friends feel better.
Our Services: What Can a House Call Vet Offer?
You might be surprised to learn that a house call vet can offer a wide breadth of services that it may seem can only be performed in a clinical setting. You'd be surprised to know, though, that we offer services as complex as urinalysis, leukemia testing, and even ear and skin cytology. If you're in the group of pet owners that doesn't need any of these more advanced procedures performed, however, we also offer the necessities of veterinarian services that every pet should be entitled to, such as annual physical exams, vaccinations, and heartworm and tick testing.
Pets Prefer Mobile Vets
While few pets generally enjoy being tested for heart worms, many critters find it easier to bond with and trust veterinarians that can form a personal relationship with them in their home. Pets who are able to establish this connection with their vets are more likely to be compliant during procedures, leading to faster and better results while also minimizing the stress or anxiety that pet endures. Without the foreign-feeling environment of a veterinarian's office (as well as stresses caused by other animals that occupy that same space), your pet could feel more calm and comfortable in their own home. It should be noted this is also ideal for animals who are suffering and in need of end of life services, such as euthanasia, so they can exit from this world in the place they call home and surrounded by family.
If you feel that a mobile pet vet is right for your pets, don't hesitate to call us today. At Creature Comfort, we provide both expertise and individual attention that your animals deserve in the home they've come to love. For more information, contact us today.