Schedule your Pet's Annual Visits with a Mobile Pet Vet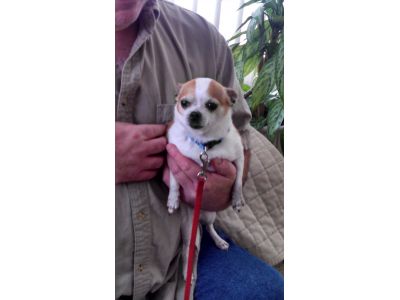 Creature Comfort's mobile pet vet is designed to provide our clients with a convenient, personable, and professional service. Finding the right type of vet for your pet is important, especially in today's busy world were finding the time to take them can be hard. Taking your pet to the vet can also be a hassle if your pet does not enjoy car rides, you have multiple pets, or your pet is skittish at the vet's office. For any of these circumstances and beyond, a mobile pet vet could be the perfect fit for you. If you think that our house veterinary services are for you, do not hesitate to reach out to us.
Mobile Pet Vet Services
We provide a variety of mobile pet vet services for your furry friend. Some of these services are annual physical exams, sick pet exams, vaccines, heartworm and tick titer testing, general blood work, leukemia and FIV testing, fecal exams, urinalysis, ear and skin cytology, and rabies certificates. We also do fine needle aspirates and cytology with the option of a referral to a clinical pathologist, as well as end of life assessments and in home euthanasia. We do not offer cremation services, but we do work with a pet division of the Life Story Funeral Home.
Online Shop
When visiting your home, we do not carry flea/tick or heartworm medications. We can script them from local pharmacies, or we have a partnership with the VetSource online store where additional medications can also be purchased. VetSource is a trusted and reputable online store available on the Creature Comfort website that allows our customers to easily get guaranteed safe and high-quality medications delivered right to their doors. Just like medicine bought at a vet hospital, manufacturing guarantees and warranties remain in place unlike other online vendors. If you would like to peruse our online store, click here. If you have any questions, reach out to us at (269) 569-5960 or message us on our contact page.
Creature Comfort Mobile Pet Vet is designed to put your pet's comfort first. With schedules and additional worries, we work with you to find a day and time that fits for you. Don't skip the vet, contact a mobile pet vet today! Request an appointment online with the click of a finger.