Take the Stress Out of Visiting the Vet with Creature Comfort, Mobile Veterinarian in Kalamazoo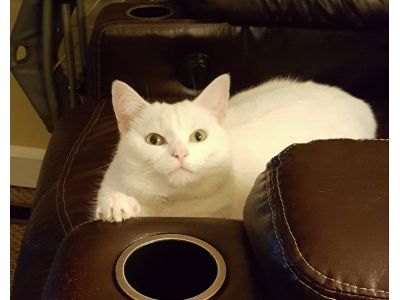 Does the idea of loading up your pet (or pets) to take them to the vet cause you stress? Are you elderly, disabled, or unable to drive? Does your family have multiple or aging pets that cannot easily, or safely, get into and be transported in your vehicle? Do you have young children at home that you would have to bring along with you to your vet appointment? If you answered yes to any of these questions, you should take the stress out of visiting the vet by scheduling your next appointment with Creature Comfort, your mobile veterinarian in Kalamazoo.
Even if the above examples don't represent your life circumstances, there are a number of other reasons you may benefit from a visit from a mobile veterinarian. Maybe you're a busy professional who needs service outside of traditional veterinary business hours, or you have anxiety or other mental health issues that make it difficult for you to leave your home.
While there are some things that require more than what a mobile veterinarian can offer such as emergency care and surgery, Creature Comfort Veterinary House Call Services include:
Annual physical exams
Sick pet exams, including environmental examination for fish
Vaccines
Heartworm and tick titer testing
General blood work
Leukemia and FIV testing
Fecal exams
Urinalysis
Fine needle aspirates and cytology with the option of referral to a clinical pathologist
Ear and skin cytology
End of life assessment & in-home euthanasia
Health certificates
Rabies & vaccine certificates
If you have any questions for Creature Comfort, your mobile veterinarian in Kalamazoo, or would like to request an appointment, do not hesitate to contact us online or give us a call today!