Testimonials for Creature Comfort, the Premier Mobile Veterinarian in Kalamazoo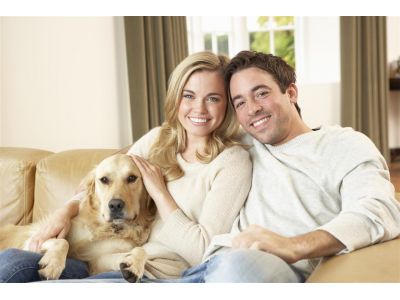 At Creature Comfort, the premier mobile veterinarian in Kalamazoo, there is nothing that makes us more proud than hearing kind words from our satisfied clients!
"Amazing and wonderful vet and assistants/helpers! I thought Dr. Mac and her team were extremely professional, caring, knowledgeable, honest and open. After contacting her in the morning she was able to see my dog (AT MY HOME!) in less than 8 hours after I got home from work. I would recommend to anyone and everyone as I thought the Doc and her whole team were wonderful. She is not shy about recommending or referring to another Vet if need be. There were 3 professionals checking on Peanut-way more attention and personal treatment that she has ever had at a usual vet visit. Thank you to Dr. Mac and her whole team, please keep up the excellent work!" – Neil K.
"Have you ever had to pack your cat up in a car carrier and take them into the vet? Cats generally hate car rides. Not anymore, Creature Comfort makes house calls. So instead of waiting in the waiting room with a cat and the guy next to you has a dog that needs to take a downer cause they are all over the place, especially when they see a cat, wait in your living room instead. This service is so much better on the pet as well, no stress cause you're on their home turf, not a waiting room full of cats and dogs. She's on time, very professional and charges a very fair price. We have 3 cats and Dr. McCloskey is the best. She obviously has a great passion for pets as well as the owners. We have had her out several times including their annual checkups. I highly recommend this service. Honestly, I'm surprised I didn't rate this service way sooner." – Wraps -n- Sign
"Dr McCloskey is very responsive, knowledgeable and cares sincerely for our pets." – Wrilei W.
"They are awesome! The care given to my dog was brilliant, coupled with honest, knowledgeable answers to all my questions, on top of allowing my dog to feel safe and secure in her own home; I couldn't have asked for better care." – Launda W.
"Dr. Mac is amazing. We have been using her for over a year now and our pets love her. She saved our puppy's life and we are eternally grateful. She is reasonably priced and truly cares." – Matthew H.
"Friendly, caring, and knowledgeable. It was great not to have to take our cat to the vet, which he hates. Thank you for providing an at home service!" – Jason B.
"Dr. Mac is SUPER knowledgeable, sweet, and caring with our 100lbs lab Brutus. We love not having to take Bru into the vets office with other dog smells and confusion. Dr. Mac's care and professionalism is above and beyond and she will be our vet for years to come!!" – Mike W.
"Dr. McCloskey was very professional with every visit that we've had thus far. About a month ago, we had to put down one of our fur-kids and she came over while off the clock and made the process smooth and easy as she could. She provides the type of service that I wasn't pleased with at the vets I usually go to. While over to check on my boyfriend's first puppy, she even checked on my dog. Coming to my home makes the pups feel more at ease and she works with both of them so well. I would highly recommend Dr. McCloskey! Her prices are also reasonable and don't hurt your wallet!" – Chelsea T.
"Very convenient and professional service. Highly recommended." – Matt D.