What Pets are Best Suited for a Mobile Vet?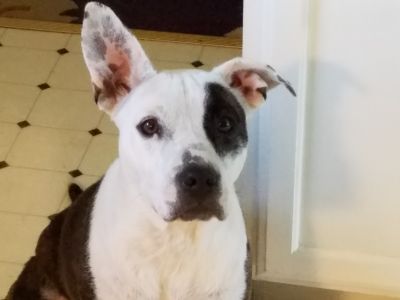 At Creature Comforts mobile vet, we believe in providing the best possible care for our clients and their furry family members. Many pets are well suited to traditional vets or have become accustomed to going to their vet, while others may be suited to the nontraditional house call vet. We book clients based on a few things including animal type, countenance/behavior, and service availability. When choosing the correct veterinarian services for your pet, it is important to find the one that works best with you and your pet.
Animal Types
At Creature Comforts Mobile Vet, we work with dogs, cats, rabbits, and other mammals. We do not service fish, reptiles, amphibians, or birds. We believe in having the best in regular, routine services for our clients. The majority of pets work better with routine visits versus sporadic, and our mobile vet can provide that. If you are interested in having us for a house call, please check that we work with your type of pet, and if you have any questions – do not hesitate to contact us at (269) 569-5960 or online using our contact form HERE.
Countenance and Behavior
Some pets do not do well with car rides or the smells of the traditional veterinary office. With our travelling vet service, we come to you. This can offer pets a sense of relief and safety, keeping them in their zone of comfort, and making it easier to provide vet services. This is also a great option if you have multiple pets or a busy schedule. If a pet is aggressive or possessive in a home setting, a mobile vet may not be for you.
Service Availability
Mobile units do not offer in-home surgeries or carry medicine – this includes ours. Our services include annual physicals, sick pet exams, vaccines, general blood work, heartworm testing, and more. We are partnered with an online veterinary medicine store where you can get the medicine you need from an online source you can trust.
Creature Comforts mobile vet is a travelling veterinary service that makes house calls and more. For more information about us, browse our website! We look forward to hearing from you.